Leather Engineering Department is the only institution in Turkey giving education at bachelor and graduate levels for Leather and Leathergoods Industry. Our department receives only 20 students per year. This increases the value of our graduates and facilitates wide job and career opportunities all over the World within the range of production, appearel and fashion&design.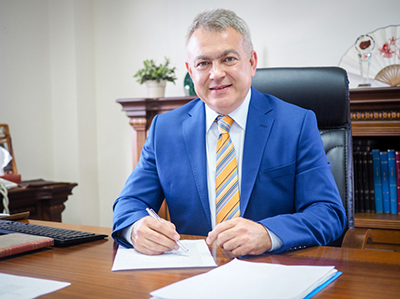 The present collaborations with the education and research institutions abroad give an international character to the department. The students have opportunities to make some part of their education abroad within the student mobility programs. Moreover, our department is one of the preferred departments by foreign students.
The department also offers double major/minor programs with the other engineering departments of the faculty that provides an opportunity for multiple diplomas.
In our department there are 7 professors and 6 associated professors as academic staff that are competent and open for personal development in their field.
Beside the education and training activities, our department also organizes national and international symposia, meetings and panels bringing together the academia, industrialists and students. The department also participates jointly with the Faculty of Fine Arts to "Leather Design and Manufacturing Competition" organized annually by the Aegean Leather and Leather Goods Exporters' Association. This action also gives opportunity to our students to increase their knowledge, vision and relations useful for their careers.
The engineers graduated from our department have job opportunities in Turkey and all over the world at tanneries, chemicals producing and marketing companies, leather apparel companies, shoe design&manufacturing companies, leather goods design and fashion companies, artificial leather companies, purchasing departments of big-chain stores and brands, R&D institutions, centers and laboratories, sectorial consultancy companies, state institutions and organizations. Besides, the students also have opportunities to make academic career by following master and doctorate programs in the department.
The need for the engineers by the World Leather and Leather Industry is increasing day by day. We cordially invite the students that are open to new ideas, interested in production and design, speaking a foreign language or open to learn, to have their education of this special and advantages occupation in Ege University, Faculty of Engineering, Leather Engineering Department.
With regards and warm wishes
Prof.Dr. Behzat Oral Bitlisli
Head of Department